ENVIRONMENTAL RESPONSIBILITY HAS ALWAYS BEEN AN ESSENTIAL PART OF OUR MANUFACTURING MISSION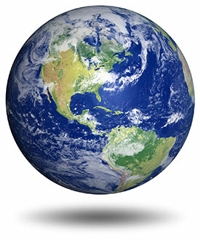 Disclaimer: F-Gas Regulation (EU) No. 517/2014 prohibits the sale of any Safety Horn containing HFCs with a GWP of 150 or more with-in the European Market.
The world in which we live is ever changing. There are advances in technology, increases in population, commercial development and residential development. The list goes on and on. Through this progress there is an impact on our global environment.
As a company who has been manufacturing and marketing aerosol based products since 1953, Falcon Safety Products has always been conscious of this fact and takes seriously its role in improving our communities and making environmentally responsible choices with our products. Environmental responsibility was essential to our mission then, it is just as important today, and it will be just as important 50 years from now.
As the market leader, our new ECO friendly products deliver a sound environmental solution. We are proud of the innovative advances that we have taken to manufacture new products that meet the ECO-Promise. The Duster, ECO Sonic Horn and ECO Sound Horn will be one of the first products to utilize a newly-formulated non-flammable, ultra-low Global Warming Potential (GWP) aerosol propellant.
ECO-Benefits of these products include:
99.5% Lower GWP (Global Warming Potential) than other Non-Flammable products
Minimum Carbon Footprint Canister
100% Non-Flammable